Why You Should Hire A Professional For Your Project
When you want to install a great new feature onto your home, you should always seek help from people who know exactly what they are doing. Renovations and alterations to your home can affect the rest of your house as well, so it is always better to be safe.
Fortunately, at Muller's Construction, we are happy to offer you alteration and renovation services for your already finished home. We can renovate and alter many different parts of your home, including building you a brand new deck!
While building a deck may not be as intrusive as a bathroom renovation or roof renovation job, you should still have the construction work done by professionals.
A few advantages you can expect from talented Northland builders are:
They Will Be Aware Of Any New Zealand Home Building Regulations. Most building projects need to meet specific standards and regulations, and deck building is no exception. A professional builder will be aware of these regulations and make sure your new feature is beautiful, functional and legal.
A Professional Will Use The Best Materials Available To Them. All parts of a home should be built with sturdy and visually appealing materials, and a great deck builder will know how to select the best decking timber in New Zealand. This way, your new feature will last a long time and be enjoyed for years.
They Will Know How To Make Your New Deck Appealing In Every Sense. Decks are meant to look appealing and offer you and your loved ones a nice place to hang out. From the structure itself to the decking fence, your feature will be reliable and beautiful.
Your New Deck Will Be Well-Designed. Planning and designing construction projects is trickier than most people realise; one mistake can compromise the entire structure, turning it into a hazard. However, experienced deck builders can create a design that will be sturdy, reliable and long-lasting.
The Great Perks Of Having A Deck Built On Your House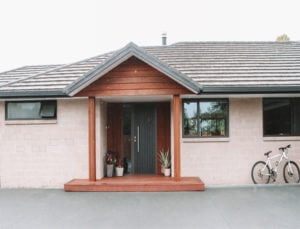 Even if you know why you should look to our excellent Northland deck builders for your construction needs, you could still be wondering why you should consider adding a deck to your property at all.
These structures actually come with quite a few fantastic perks. For example, when you have a deck built, you can enjoy some of the following benefits:
A Well-Built Deck Can Make Your Home More Beautiful. The exterior of your home can become much more appealing once you have a deck built. The beautiful wood can add a nice classy touch to your property.
They Provide A Nice Place To Hang Out. If you would like to spend time outside with friends or family but don't want to stand on dirt or grass, then your new deck could be the perfect place. Lovely outdoor furniture can also make the space cozier while you enjoy fresh New Zealand air.
A Fantastic Deck Will Increase Your Property Value. Not only can a deck add more space and beauty to your home, but it also increases your property value. If you ever wish to sell your home, putting in a deck can really raise your house's price.
How To Find Great New Zealand Deck Builders For Your Home
Decks are beautiful features that can offer many perks. So, are you ready to make your home more attractive and cozy with one of these incredible additions? Our Muller's Construction team of talented builders is well equipped with the right tools and knowledge to renovate your home!
Our team has heaps of experience completing construction projects for New Zealanders, and we are confident that you will love what we can build for you. From Auckland to the Bay Of Islands, we are proud to offer our valued clients top tier service.
If you would like to speak with us about your NZ decking needs, please contact us at 022 6935871 to get in touch.
We hold every project we do to incredibly high standards, and we are confident that you will be delighted with our work. So make your home more stunning with Muller's Construction!