Along with being able to construct new build homes for New Zealand clients, our team can also help you alter and renovate your already built houses. We complete our projects to very high standards and guarantee that your home will be well-built, visually appealing and that it will last for a very long time.
How To Start Kitchen Renovation / Home Renovation Projects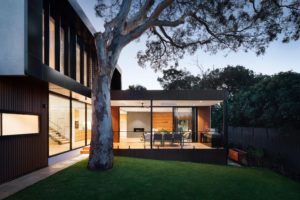 Planning a renovation is a tad more complicated than you might think. When you renovate, it would be best if you figured out your budget, timeframe, what you are allowed to construct and more.
Home renovations can take a long time depending on who is doing the work and what kind of project you want to be done, so it is a good idea to plan accordingly. House renovation costs can also vary from different types of projects, so it would be helpful to keep track of how much everything will cost.
Once you have determined what kind of renovation you would like to do, the next step is for you to contact house builders like our excellent team at Kerikeri Builders. We are happy to provide our clients with great home renovation services and will be there for you for whatever kind of alteration you want.
Once you have gotten in touch with us, we can talk you through the process and finalise your plans. Then, the work begins, and we will start working on your home.
Even when we are busy working on your home, we encourage you to always communicate your wishes so that the project turns out precisely to your liking.
Every one of our projects is important to us, from the small bathroom renovations to the most significant new build house projects. So, you can rest easy knowing that your building renovations will be completed smartly, efficiently and with no corners cut.
What Kinds Of Renovations You Can Do To Your Home
When it comes to altering and changing up your home, the possibilities are nearly endless. However, if you are experiencing trouble deciding what kind of renovation you would like, you can always talk with us about your options.
A few excellent building renovations that you can consider are:
Bathroom Renovations. Bathrooms can be a room where many of us find comfort and serenity. Steamy showers and relaxing hot baths are two activities that many people regularly enjoy, so it's best to keep our bathrooms hygienic and beautiful.
So, changing up your bathroom's look and design can be refreshing and fun. Bathroom renovations could involve re-tiling the floor, putting in new fixtures or changing the entire bathroom all at once.
Kitchen Renovations. Kitchens are another room that many of us find comfort in. We all love food, and a good and comfortable kitchen can help us make incredible meals.
Renovating your kitchen can involve changing fixtures, installing new tiles, changing your countertops and more.
Roof Renovations. A good rooftop isn't just for aesthetic purposes; it can also protect you and your family from leaks and weather. If it is old or damaged, you should consider renovating your roof.
This can involve reshingling your rooftop, changing and updating your gutter system and installing new insulation, among other beneficial procedures.
Who You Can Speak To About Altering And Renovating Your Home
Home renovations are an excellent solution if you want to change your house and improve your quality of life. If you have renovation ideas and want to talk to a professional about them, our Kerikeri Builders team is here and ready to help!
If you live in Far North area, we will be more than happy to work on your construction projects!
Our Northland home builders team is well experienced with home renovation services, and we are confident that we can alter your house into something that you will genuinely love.
We know all about planning projects, no matter if it's a minor change or full bathroom renovations, so when you work with us you can know that your house is in good, skilled hands.
To get in contact with our friendly staff, please call us at 022 6935871 to get in touch.
Building renovations can drastically improve both your home and your life. So upgrade your living space with Kerikeri Builders!